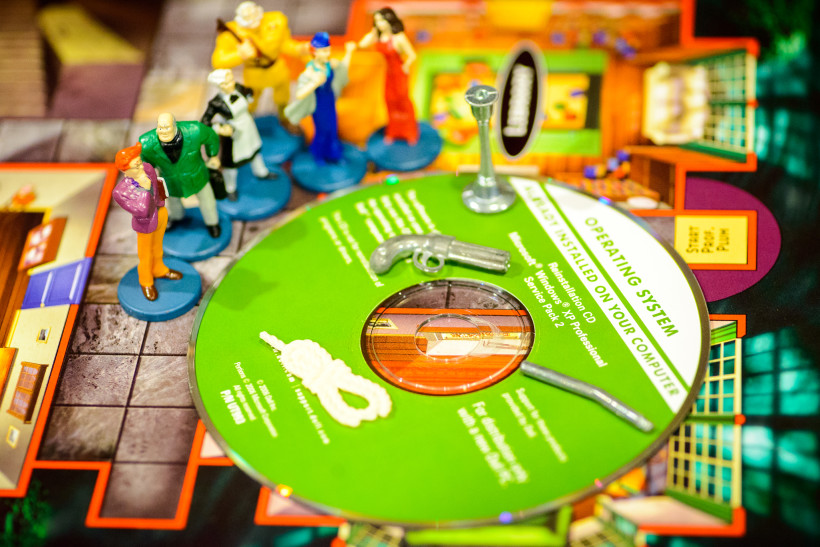 12 years. To a kid starting the 1st grade, they have 12 more years of school before they put on the cap and gown for high school graduation. To an astrologist, that's how long Jupiter takes to complete one full cycle. If you're Windows XP, 12 years is when big daddy Microsoft kicks you out of the house and cuts you off for good. You're out on your own XP, and the world is a scary, cruel, and dangerous place.
All drama aside, there are very understandable reasons why some people are still running Windows XP. There's the very legitimate business users who are stuck using the operating system to run some custom or discontinued software or hardware that just won't work on newer setups. I feel for these people because they have a lot invested in their systems and sometimes it's not possible to move on without spending a considerable amount of money. Then there are the people who bought a computer 10 years ago and it still works and they like it. Again, it's hard to tell someone to replace something that works – It's rare to buy anything that plugs in and will last more than a few years these days, so bravo to the person who's able to keep their old computer up and running all this time. Regardless, the growth of technology just isn't forgiving to any of us in these situations.
I wrote an article about kicking the XP habit 4 years ago when Microsoft ended mainstream support for it. It's hard to believe that we find ourselves in a situation where as of February 2014, Windows XP is still running on 29% of the computers in world!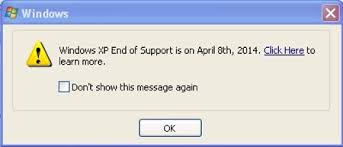 So, the big question is, what will happen after April 8th if you continue to run Windows XP? Well, not much immediately will change, so don't panic – You've still got some time to act. The first change is that technical assistance directly from Microsoft will no longer exist for XP. According to Microsoft, your computer will become up to five times more vulnerable to security risks and viruses. The biggest change that will immediately affect consumers is that Microsoft will no longer offer their free anti-virus application Microsoft Security Essentials to Windows XP users. If you already have it, it should keep working, but Microsoft warns that it will only work for a limited time. Because Microsoft is no longer providing any form of support for it, manufacturers of hardware and peripherals will soon abandon writing XP compatible software drivers for newer devices.
Microsoft's advice for action is to either upgrade to a new PC, or to upgrade your operating system if your current computer can handle it. If you're planning to upgrade your operating system, you can download and run the Microsoft Upgrade Assistant to find out if your PC can handle the newer software. In addition to providing a full set of upgrade instructions, Microsoft is providing a free version of PCMover Express software to transfer your files and settings for you. If all of this sounds daunting, you can always contact us for help.
In all reality, getting an older machine upgraded to be able to run the latest version of Windows is not only time consuming, it might cost you almost as much as a new PC! Evaluate your needs – You might be better off moving to a tablet, or possibly a Chromebook is enough to meet your needs. Maybe now's the time to splurge a little on a Mac. For businesses, if you don't have a plan in place yet to move off of Windows XP, it's something you really need to consider doing soon. Contact us today and let's put together an action plan to keep your company up and running as safely and securely as possible.