Welcome to Charleston Tech Support, LLC
Charleston, SC computer repair, service, and support serving the greater Charleston area. We service a wide range of technology, including Microsoft Windows and Apple Macintosh hardware and software.
Is your business suffering from a computer solution that is not working the way you need it to?
Do you ever wish you could bring the IT guy from work to your home to fix your computer?
Having a "Computer Guy" these days is just as important as having a plumber, electrician, lawyer, or accountant on call. You want someone you can count on to be there when you need them, as well as know your computing needs.
We offer you a personal, yet professional relationship at an affordable rate.
Check out our services and rates, then contact us to make an appointment. We pledge to provide the highest quality of service for you and your business. Don't forget to check out the Frequently Asked Questions.
Call us at (843) 767-9500 today!
Popular Tech News Stories:
Last modified on 2012-10-27 17:07:32 GMT. 0 comments. Top.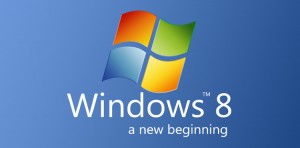 Brace yourself, because Microsoft has released its latest flagship product and this is one that you will not be able to avoid for long. In its newest flavor of the Windows operating system, MS has decided to leap-frog Apple's gradual convergence with its mobile device operating systems to give you a Frankenstein operating system that is initially just plain shocking.
I don't plan on doing a comprehensive review of the software, you can find those here or here. I just want to give you my initial thoughts from the perspective of a consumer.
Since I deal with the end user primarily in this business, I decided to start my Windows 8 experience much like an average person. I didn't test it, read reviews of it, or dig deeply into it at all prior to Friday's release. I deliberately wanted to understand what you, my customer, may be going through.
I have deployed Windows 8 on a 5 year old Dell Optiplex 740 desktop computer that originally shipped with Windows Vista, was upgraded to Windows 7, and now has been upgraded to Windows 8. Not an ideal setup by any stretch of the imagination for most technical people. The common thought towards upgrades is that it's better to do a clean installation than to do an upgrade. When I upgraded this PC to Windows 7, I was thoroughly impressed by how well it performed and it continued to run much better than it ran in Vista. Upgrading again to Windows 8 netted similar results. The computer works great. Could it work better if I started from scratch? Most likely, but my interest is in mimicking what a non-technical consumer would do, not what another techie would do.
Because I upgraded a machine with 5 years of history on it, the upgrade process took a while – a little over an hour in total from purchase to seeing the desktop. After answering only a few setup questions, I was ready to start digging in.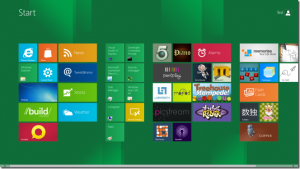 My first thought: Oh crap, a lot of my customers are going to be lost. There is no more start menu. Where are my application shortcuts? If I click on any of the default panels in the new interface, it wants me to sign in to a Microsoft account, then link other services to themselves, and then arrange them in ways that are not intuitive with a mouse. And if I click on something like the new Microsoft App Store, I can't close it. It's just there in full screen. I can open other stuff on top of it, but they never quit. I have to use the Task Manager to quit these new applications. Oh boy. I thought the operating system was called Windows, not Walls. The name of the operating system has lost all meaning with this new interface since Microsoft wants everything to work in full screen much like a cell phone or tablet. Maybe they should have renamed the operating system completely with Windows 8.
OK, well how to I navigate this thing? Luckily a Windows Explorer shortcut still exists in my task bar if I close the new Start interface by clicking on the Windows button on my keyboard. I notice that it has been re-branded to "File Explorer", but it looks similar to Windows explorer with a Microsoft Office Ribbon interface at the top. This is a good thing. I'm a fan of the Ribbon.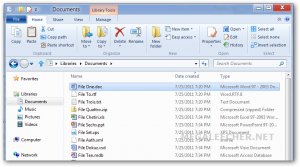 But what about just starting an application? I'm not a big fan of desktop shortcuts, so I don't have many. Where are my application shortcuts that were in the old Start Menu? Well, if you hover your mouse on the right corners of the screen with your mouse, a menu slides out. If you click on the Search icon, a full screen interface with all of my application shortcuts pops up. There it is! OK, I can handle that, and I do like using the instantaneous search function to call up applications. But the whole thing seems so counter-intuitive on a desktop PC. I found that using the keyboard shortcut of the Windows Key + F was the fastest way to get things done on Windows 8. Honestly, if you use this shortcut, you may find Windows 8 to be incredibly productive and getting things done will be faster than any other version of Windows for the average multi-tasker. That, plus the use of the Windows Key + Tab, which brings up the new application switcher, will tame the confusing new hybrid interface.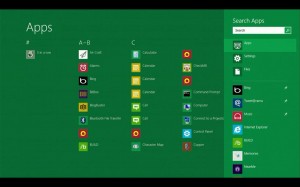 I still use Microsoft Office 2007 on this computer because I don't see a valid reason for myself to upgrade to 2010. The good news is that it works perfectly fine in Windows 8. In fact, the only applications that were flagged as incompatible were my anti-virus application and my Brother printer software (which only needed to be re-installed). This is when I had the most interesting revelation about Microsoft's new approach to security. When I went to install Microsoft Security Essentials as a replacement to my old anti-virus program, I was notified of this on the download website for Security Essentials:
Windows Defender for Windows 8 and Windows RT provides the same level of protection against malware as Microsoft Security Essentials. You can't use Microsoft Security Essentials with Windows 8, but you don't need to — Windows Defender is already included and ready to go. But if you're looking to protect a PC with an older version of Windows, you can use Microsoft Security Essentials to help guard against viruses, spyware, and other malicious software. It provides free* real-time protection for your home or small business PCs.
So, as I understand this, I don't need to install anti-virus software on Windows 8. At all. This is a huge deal. I've been a big fan of Security Essentials and if what they're saying is true this is a huge win for consumers. Most average people don't even know that Microsoft offers a fantastic and free anti-virus solution on Windows XP, Vista, & 7. Now it's there right out of the box. Does this mean that PC vendors will abandon packaging terrible free trials of security software on PCs? Probably not, but at least when those trials run out, and the average person perpetually neglects to renew or replace it, Windows will still be secured to a certain degree by default.
Another positive change is that Internet Explorer 10 has the Do Not Track setting turned on by default. This pisses off internet marketers, but is a win for privacy. Also, much like Google Chrome, Internet Explorer updates and patches itself automatically without asking, which is a good thing. I'm still sticking with Chrome, but I know so many people still reluctantly use Internet Explorer. Microsoft is taking the browser wars seriously since the playing field has changed so drastically in relatively short period of time. Now they're in competition with not only Chrome & Firefox, but mobile device browsers as well.
Overall, I do feel l like Microsoft has put a brand new facade over the already spectacular Windows 7. Finding things and getting things done using the previous philosophy of finding an icon and clicking on it will be maddening to most. Searching with the Windows Key + F method will redefine how many people use Windows on a traditional desktop or laptop PC. But underneath that, your old programs, printers, scanners, and such will work as they did before. I have yet to use the new Windows on a touch screen interface, and I imagine it will be a very different animal in that iteration. Will this marriage of old and new work, or will it go the way of Microsoft Bob? I would imagine that since Apple has been slowly migrating to a touch interface for it's desktop operating system even though there are no touch screen enabled Macs yet, that this is going to stick around. It will be a rough start for Microsoft, who I feel have made a risky leap forward, but soon the traditional PC is going to fade from popular usage and Windows 8 may be the training wheels that get the masses there.
Last modified on 2011-08-03 14:57:33 GMT. 0 comments. Top.
I received an email from the Post & Courier last week asking about a rise in malicious software infections in the Charleston, SC area. I let the reporter know that I hadn't seen a spike recently, but that it's more of a constant issue that customers call about. I also wrote up a summary of the things that leave people more vulnerable to viruses, trojans, & most other forms of malicious software. I thought I'd share that with you here: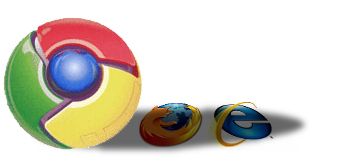 The number one issue is that people are still using Internet Explorer. I can't stress enough to people to please use Google Chrome instead. I used to be a big fan of Firefox, but in recent months it too has often failed on the security front. Google's approach has been the most effective to date by keeping the browser in a virtual sandbox.
Consumers don't update their software. Software companies are constantly patching their software against bugs and security holes, and many infections take advantage of holes that have already been patched – because they know that the consumer hasn't applied the update yet! The bad guys prey on the fact that people don't patch their computers because patching software is time consuming and confusing. Each vendor has a different method and they all want to do it as soon as you turn on your PC, so much so that you ignore all of them so you can just do whatever it was you sat down in front of your PC to do. It's your responsibility to put some time aside each week to pay attention to those nagging updates and take the proper action on them. If you're not sure about an update, then Google it and make sure it's legit.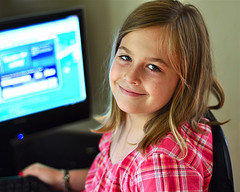 People trust their security software too much. The problem used to be that people wouldn't keep their anti-virus software up to date, and their neglect would result in a vulnerable computer. I can tell you that every computer is a vulnerable computer! Malicious code writers have made a profitable industry for themselves and will continue to be a day ahead of the anti-virus software vendors. You need to be a bit more diligent when you click on anything at anytime. Read before you click and pay attention to what you are doing. Most of the infections are introduced by no more than old fashioned carnival tricks – they trick you into clicking, installing, and even giving over your credit card information! Trust no one and click wisely. Nobody is going to contact you on Facebook with a pornographic video starring you, so don't fall for it!
Lastly, if you are using a web email client such as Yahoo Mail or Hotmail that displays graphical ads, ditch it. Move over to GMail. A large percentage of infections I have gotten calls about were transmitted through Yahoo or Hotmail. I have only once seen a GMail user get infected, and that was more of a case of "clicking on a link before thinking" issue. If you don't want to switch, then try using a program such as AdBlock Plus to control the display of graphical advertisements.
And there you have it. I hope this gives you an edge on using your Microsoft Windows-based PC more securely.
Last modified on 2011-05-05 00:09:25 GMT. 0 comments. Top.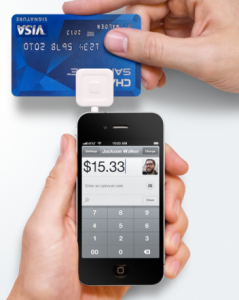 As of today, we are using the new Square credit card reader to accept payment for service calls while at your location. This means that we can quickly and efficiently process your payment using a credit or debit card. We now accept Visa, MasterCard, American Express, & Discover.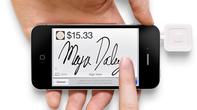 Square charges 2.75% for each swipe, which will be factored into your bill if you choose to pay via card. We still accept checks and cash as well, and you can still pay via PayPal through our website.
Last modified on 2010-10-08 02:43:27 GMT. 0 comments. Top.
This year, 100% of electrical surge related failures that Charleston Tech Support responded to were generated over either the cable (ie Comcast) or DSL (ie AT&T) lines. That's right, not one surge came over the power lines and destroyed computer equipment for any of my customers so far this year. They have all come via an internet connection and there have been a considerable amount here in the low country. So, I wanted to quickly give you a pointer that will save you downtime and costly equipment replacement. Purchase a quality surge protector that filters your coaxial cable or DSL phone lines (depending on which kind of service you use as your Internet Service Provider).
Here is an example of a surge protector that protects no only the electrical outlets, but also coax, phone lines, and computer network cable (AKA Cat5 or Ethernet).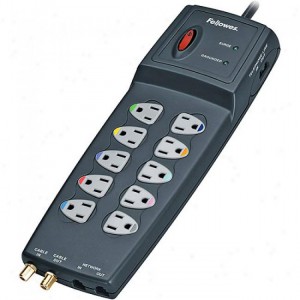 You can pick one of these up starting at about $20 (beware of really cheap ones). Check and make sure you have sufficient cable as not all of them ship with spare coax or phone lines – you may have to pick those up separately.
For maximum protection, I suggest you use a UPS instead of an ordinary surge protector. These will also protect your computer from file corruption due to improper shut downs in the case of power outages or dips in current. They start at about $50 and are worth every penny for your desktop PC as well as networking equipment. A pointer for properly using a UPS is to make sure you plug you computer into a receptacle on it that is labeled "Battery Backup", as most consumer models have outlets that are surge protection only as well as battery backup ones. About half of the time I see these in people's homes or businesses, they have the computer plugged into the wrong receptacle!
Keep your equipment safe and don't forget to backup your data as well!
Last modified on 2010-02-04 04:51:21 GMT. 0 comments. Top.
Today I had a customer ask me over to take a look at her computer for a routine check-up. She then popped the question – she wanted me to tell her how long it has to live. It sounds very morbid, but unfortunately in my line of work that question comes up quite a bit. The answer is not always a simple one either.
Every computer user has different needs, but not every computer is designed to specifically fulfill those needs. Furthermore, as time goes on and life does what it does best and steers you into different directions throughout its course, your computing needs may change as well. A journalist may take up photography and then their underpowered netbook they used for word processing and email is no longer sufficient to run a program such as Photoshop. A photographer may move on into the world of motion pictures and now their requirements to run an Avid workstation are a bit higher than when they were just pushing still pixels.
Back when I worked for MTV Networks we had a policy to determine the life cycle of a computer. Basically if the hardware failed after the 3 year warranty expired, we replaced the machine. If a machine didn't die of natural causes, eventually it would fall off of our supported standards list and get replaced, so we didn't have many machines older than 5 years running. This might be very aggressive for the average home PC, or it might not be aggressive enough for someone who's whole livelihood is based on how fast a computer can do its job. The idea of such a policy is to minimize the downtime suffered by computers that fail in the middle of an important function (such as producing a live TV show). It is a good idea to create your own personal policy to address future problems before they happen.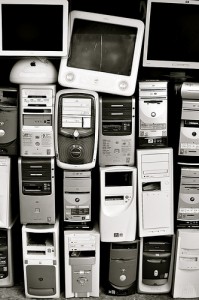 Apple computers can tack on a couple of more years to their expected life because they really don't sell budget machines. That's right, if you bought a $300.00 computer from WalMart, don't expect it to run forever. If you bought a $3,000 Mac Pro, well, I think you should expect a good six year usable life from the beast (but maybe only half that if you're a creative professional who uses it to make their living).
OK, so let's get into the math of this. If you own a computer for your home and you're just getting online, checking email, and balancing your checkbook, you really don't need a very expensive machine. In fact, I would advise you to buy a cheaper computer in this situation because if your path in computing changes, you'll be able to jump into a newer computer without much of a financial loss. If you go and buy an expensive computer to do menial tasks, you might find that when things change you're either behind the curve or your computer isn't right for the specific job anyway. For some people, the idea of change is downright scary and they want their computer to run for 8 years. That is perfectly OK, just buy the more expensive decked-out computer because it will show its value when it is still running reliably after a cheaper computer would normally start to fail. Another scenario is the hobbyist or creative family who uses a computer to create home movies and store and edit photos and music. In that case you want a "prosumer" type of machine such as an iMac or media PC. These machines are in the mid-range of pricing and are great for doing said tasks. These are usually good for about 5 years before they start showing their age. See how complicated the question of life expectancy is? You need to figure out what your computer is going to be used for before you buy it, and what kind of return on your investment you plan to get.
So, what happens when you have purchased a computer that fits your need and at some point before the time you planned to replace it something breaks. Well, the decision of whether to repair or replace is simple now, isn't it? If your hard drive fails after two years and you only had a one year warranty, and you planned to keep the computer for four years, then by all means call us up and let's get that hard drive replaced. Now if the same thing happens closer to four years, you might consider replacing the whole computer instead of throwing good money into an outdated machine.
What do you do with your old machine after you replace it? Let's face it, computers at the cheap end are becoming like cell phones – they get replaced so often that there is a stockpile of unused machines that are going to waste. Contact your local Salvation Army or church and see if they would like it. Most major manufacturers will also recycle your old computer when you purchase a new one from them. Just make sure you securely erase your hard drive or remove it completely before you give it away!
As always, feel free to contact us if you need some help determining your needs and what the best computer for you may be within your budget.
View the rest of our news here.
Does Charleston Tech Support service my area?
We service the greater Charleston, SC area. This includes the barrier islands such as Isle of Palms, Sullivans Island, Folly Beach, Kiawah Island, Seabrook Island, & Wadmalaw Island. It also includes Wando, Daniel Island, North Charleston, Summerville, Ladson, Hanahan, Goose Creek, Moncks Corner, James Island, West Ashley, Hollywood, and Ravenel. If you are not sure, just give us a call and we'll let you know.
Are there any hidden fees?
No. We charge an hourly rate and if parts are needed you pay for the cost of the part as we are not a reseller. We are not currently affiliated with any software vendors either, so we will not push any unwanted software on you.

Do you support my systems?
We support a large variety of the latest (and oldest) information technology. This includes servers, laptops, and desktops running Apple and Microsoft operating systems. We support and install networks, both wired and wireless, including installation, addition, and repair of your medium's infrastructure and routers. We support mobile devices such as Blackberry devices, iPhones, Windows Mobile, and PC air cards. We also repair and maintain laser printers, scanners, and just about anything that plugs into your network and/or computer (yes, we support iPods too).

Back To Top